Choose the Right Service Company With These Helpful Questions | SERVPRO® of Guadalupe & Gonzales Counties
12/3/2021 (Permalink)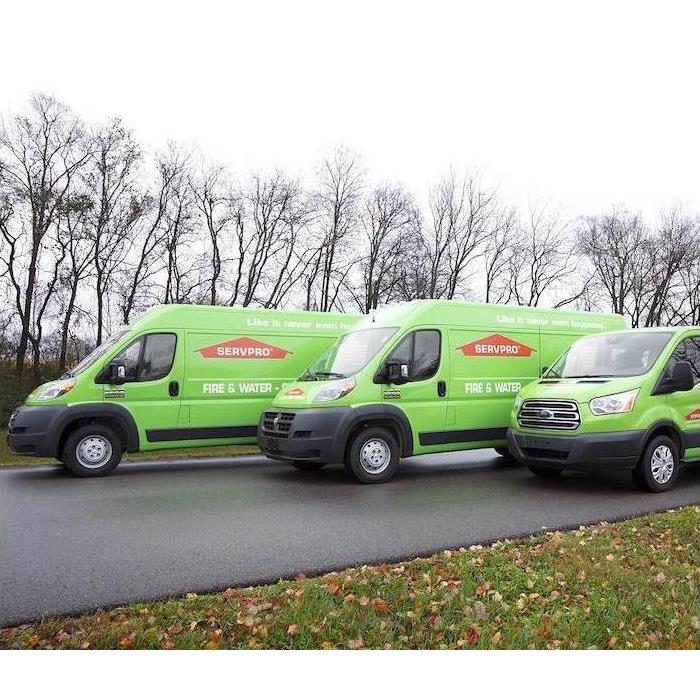 Disaster preparedness is partially about stocking emergency kits and go-bags, and knowing where and how to shelter. But for homeowners, part of disaster preparedness is simply being aware that at some point you may have to deal with an issue that's out of control, and knowing you'll need to elicit help to see you through a difficult moment.
When unexpected storms or fires do damage at home, you'll need to be able to make some quick choices about who you're going to trust to handle your cleanup and recovery.
It can be daunting, especially when the pressure is on. Choosing a company in advance can save you from stress headaches, and even the potential of being duped into a bad arrangement. Here are a few questions to ask yourself.
Are They Legit?
There's an unimaginable amount of scattered activity after a disaster, especially one which affects a broad area. Sadly, scammers and con artists thrive in this kind of chaos, seizing the opportunity to make a quick buck by offering a lot and doing little to nothing.
At the very least, you need to know that your service company is real and has a reputation worth promoting. At SERVPRO, we've made our name by providing the highest standard of excellence over a 50-plus year span in the industry, even opening doors for partnerships with top-level organizations like the PGA Tour. We're no Johhny-come-lately setup; we're the industry leader because we've put the work in and earned the business of millions of homeowners.
Will They Be There When I Need Help?
We're suited up and fielding calls right now, whenever right now is. That's right, 24 hours a day we stand ready to jump into action and take care of whatever the disaster may be.
When you click the link or make the call, you know you'll be able to reach a team that's close by and quick to respond.
Where's a Fleet When You Need One?
SERVPRO of Guadalupe & Gonzales Counties is based right here in Seguin & Cibolo, which is why we can serve you quickly and with the expert understanding only locals can provide. But occasionally even we need backup—that's when we dip into the rich network of resources provided by over 1,800 SERVPRO franchises nationwide.
When something big is going down, we've got an extra supply of tools and teams ready to step in and make quick work of the day's disaster.
When you call SERVPRO, you can rest easy knowing you've got the trusted leader in the restoration industry on the other end of the line.
When disaster hits home, contact us directly at 830-379-7474 to get our local experts and nationwide network on your side.